Vermiculite removal in Montreal, Laval & Longueuil: specialists in vermiculite removal and asbestos abatement, we have been offering professional, highly safe vermiculite removal services since our beginnings at the most competitive price in town. Whether you are in a real estate transaction, whether it is in the context of renovating your house or even in case of a partial demolition, our vermiculite removal specialists are there to answer your questions, to provide you with an estimate in record time, to support you in your negotiations (if required) and to offer you high-end turnkey services at the best price possible.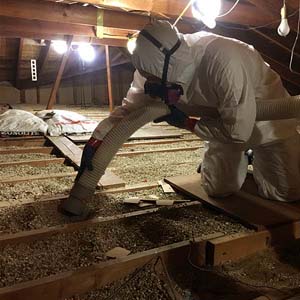 Do not worry, a vermiculite removal project can be carried out at a price often lower than other types of regular renovations without making compromise on quality and the gain in value of your property is often greater than the costs of a vermiculite removal project. It is certainly unpleasant to discover the presence of vermiculite in your Laval or Montreal's home, but know that there are affordable and safe solutions. Talk with one of our decontamination specialists by dialing 438-800-2046 or use our form below and we will be happy to answer all your questions.
Call for advice
438-800-2046
Costs of Vermiculite Removal the Greater Montreal area
The costs of vermiculite removal services are generally fairly straightforward. The place where the vermiculite is located and its access (walls, attic, subfloor, etc.) is one of the first aspects to assess, then comes the volume of vermiculite to be removed and finally, the choices you will make regarding the materials used for re-insulation will have an impact on the cost of your vermiculite removal project.
Are you still hesitating as to the relevance of undertaking vermiculite removal work in your home? Request a price quote free of charge and take the time to think about it with the certainty of having the best price in town for professional and safe vermiculite removal work. Don't wait any longer and contact one of our vermiculite removal specialists by calling 438-800-2046 now. Mold Removal & Asbestos Remediation EcoRenov: your certified contractor for vermiculite removal, mold remediation and asbestos abatement work in the Greater Montreal area.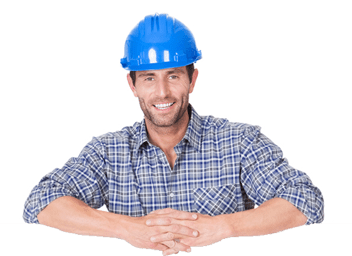 Vermiculite Removal:
Get your free estimate now!
Additional information on vermiculite removal and decontamination
Attic Decontamination & Attic Rehabilitation : related services
Frequently Asked Questions about Vermiculite
I have vermiculite in my attic. What are the risks to my health?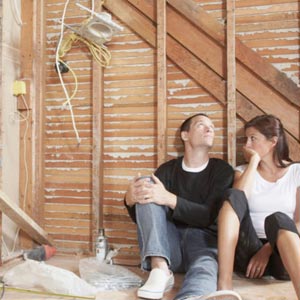 If you have vermiculite in your attic, you should always assume that it is contaminated with asbestos to prevent exposure to you and your family. It is important to avoid any manipulation or disturbance of the vermiculite, as these actions could spread volatile asbestos fibers into the air and it is these that are very damaging to health if inhaled. You must therefore refrain from going into the attic (attic), carrying out work near the vermiculite (e.g. installation of a recessed light, electrical work in the attic, etc.) or even use the attic for the storage of goods.
The level of health hazard is closely related to the amount of asbestos fibers that are inhaled and the frequency of exposure to these fibers. So if the vermiculite remains in place and you take every precaution not to move it, your health will not be affected. Health Canada still recommends that the vermiculite be removed from a company specializing in vermiculite decontamination if the vermiculite contains asbestos.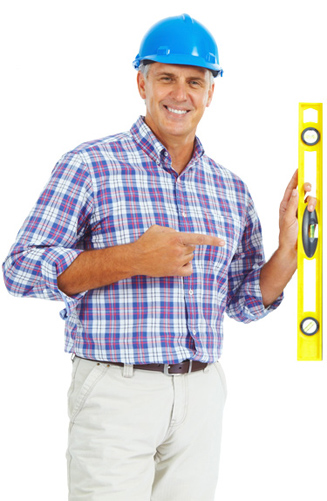 Dial
438-800-2046

or please fill in the form to get information about our vermiculite removal services