Need attic mold removal services in your Montreal property? Choose a certified attic mold removal company recognized and specialized in attic decontamination, ventilation and attic insulation. EcoRenov's mold remediation teams will consider all aspects of your mold outbreak problem to ensure an efficient and sustainable intervention. Find out for yourself by calling 438-800-2046 now.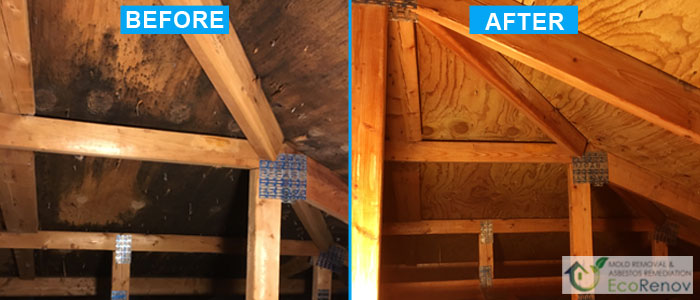 Your search for a attic mold removal contractor in Montreal ends here. With the EcoRenov's team, nothing is left behind when diagnosing the healthiness of your roof, whether for the ventilation of your attic or even for the insulation of your attic.
Call for advice
438-800-2046
For an attic mold removal service that is safe and definitive
We always attach great importance to identifying the root causes of the mold outbreak and rectifying the problem to permanently eliminate the presence of mold in your attic. This is what allows us to offer attic mold removal services in Montreal that maximize the lifespan of your roof, the health of your attic and the proper functioning of other components fundamental to a healthy home.
All qualified in attic mold removal, our specialists working in Montreal can offer you a detailed price quote with the best guarantees on the market. Call us now at 438-800-2046 to see the quality of service we offer from the first call to after-sales service. This is the basis of our success and we are proud of it. Pick up the phone now or use one of the contact methods below to get your personalized price quote for mold removal or for attic insulation in Montreal.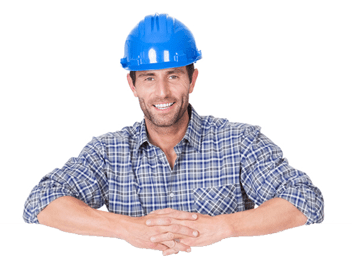 Attic Mold Removal:
Get your free estimate now!
Related Mold Removal Services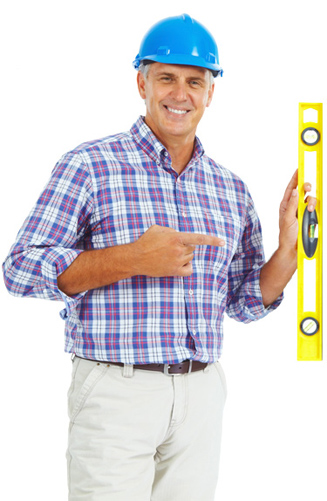 Get More Information on our Attic Mold Removal Services

Attic Mold Removal & Mold Remediation (region)
Specialized in attic mold removal in Laval, the EcoRenov's team can work on all types of accessible attics. Whether it is for a complete or partial attic decontamination and attic cleaning, to correct the causes at the origin of a mold outbreak or even for attic insulation, our experienced [...]